Stone inlay work adds an incredible dimension to woodworking, incorporating colors, designs, and creativity not attainable with wood alone.
I then arrange these into a recessed design, groove, or medallion cut into the wood in a series of progressively finer layers. The stones are permanently set into an
acrylic matrix that is flooded into the wood recess to set each layer as I apply it.

You can see the twig section already completed, and work starting on the green malachite needles. I did them separately in order to keep the colors separate.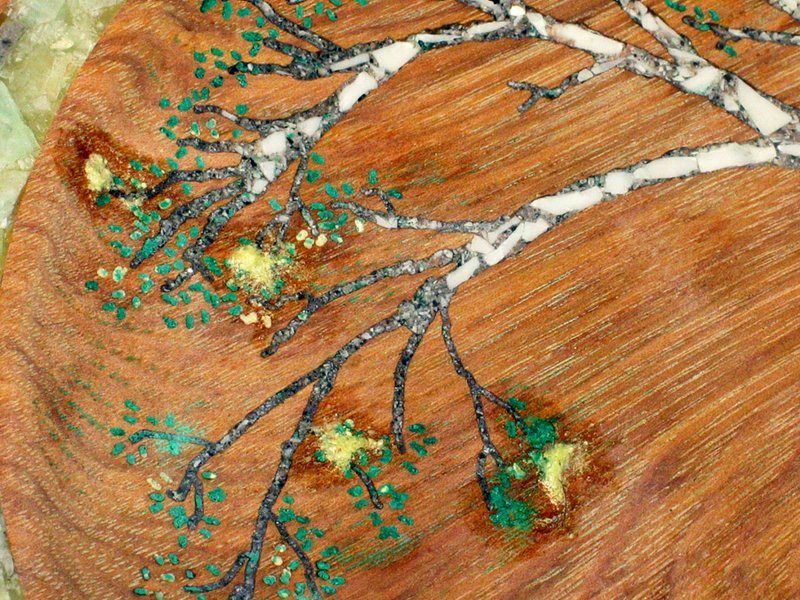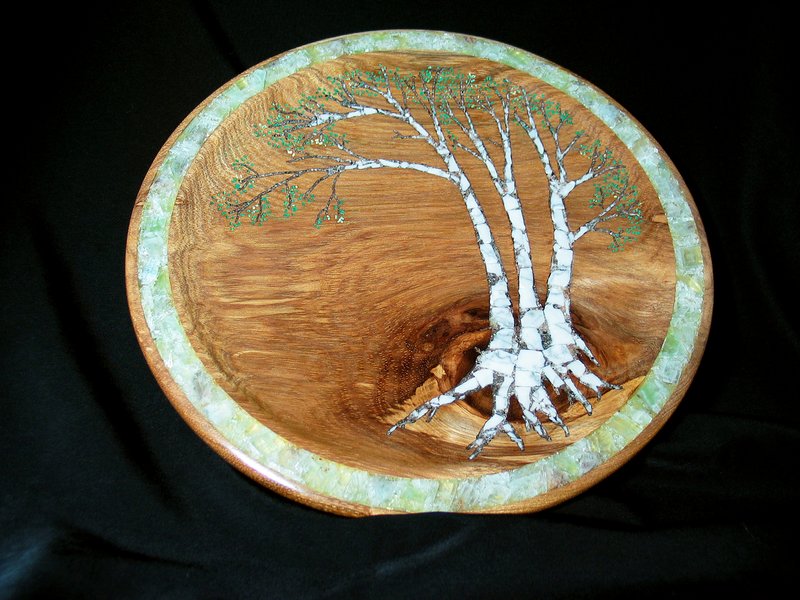 ---
Next, I grind the stone flush with the wood, using the kind of abrasives a stone cutter might use. Progressing to finer and finer grits, I can get the stone surface to an almost glass-like luster. This process takes a lot of time, especially in the finishing stages, but the results are rather spectacular. It is easy to ding the wood surface when grinding, and this step takes a lot of extra care, especially if the mineral is hard.


---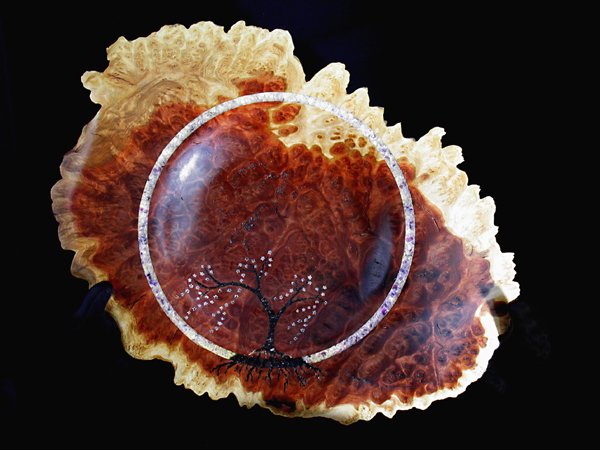 Here is a shot of a piece, with very intricate blossoms, with a technique I call "burl framing" because I start with a gorgeous burl as the base material.